The Top 6 Happy Hour Spots in Los Angeles
Most happy hours have a bad rap, and for good reason. It's easy to be lured by low prices into drinking something horrible. Watered down liquor with a cheap mixer does not make a cocktail. However, with a little local knowledge and research, you'll soon find that Los Angeles has some wonderful happy hour deals that you don't want to miss out on. Here are six of our favourite happy hours in LA!
Nook Bistro
Nook Bistro will quickly become your new favourite place to go. This extraordinary bistro offers happy hour all night. You heard us correctly - HAPPY HOUR ALL NIGHT. Choose from $7 wines to other $7 drinks such as tequila and blood orange soda, gin and tonic, salty dog, and many others. Plus, enjoy some super affordable happy hour appetizers to accompany your delicious beverages. There's everything from Happy Hour Mac & Cheese, Blackened Shrimp Tacos and Crispy Brussel Sprouts. We'll take one of each please.
11628 Santa Monica Blvd, Los Angeles
Copa d'Oro
Santa Monica meets the ocean, where at Copa d'Ora great cocktails meet great food. No need to rush from a long day at the beach, Happy Hour is every night till 8.00 PM and ALL night Monday. Any bar that has pisco sours and champagne cocktails on the same Happy Hour Menu has to be a winner!
217 Broadway, Santa Monica.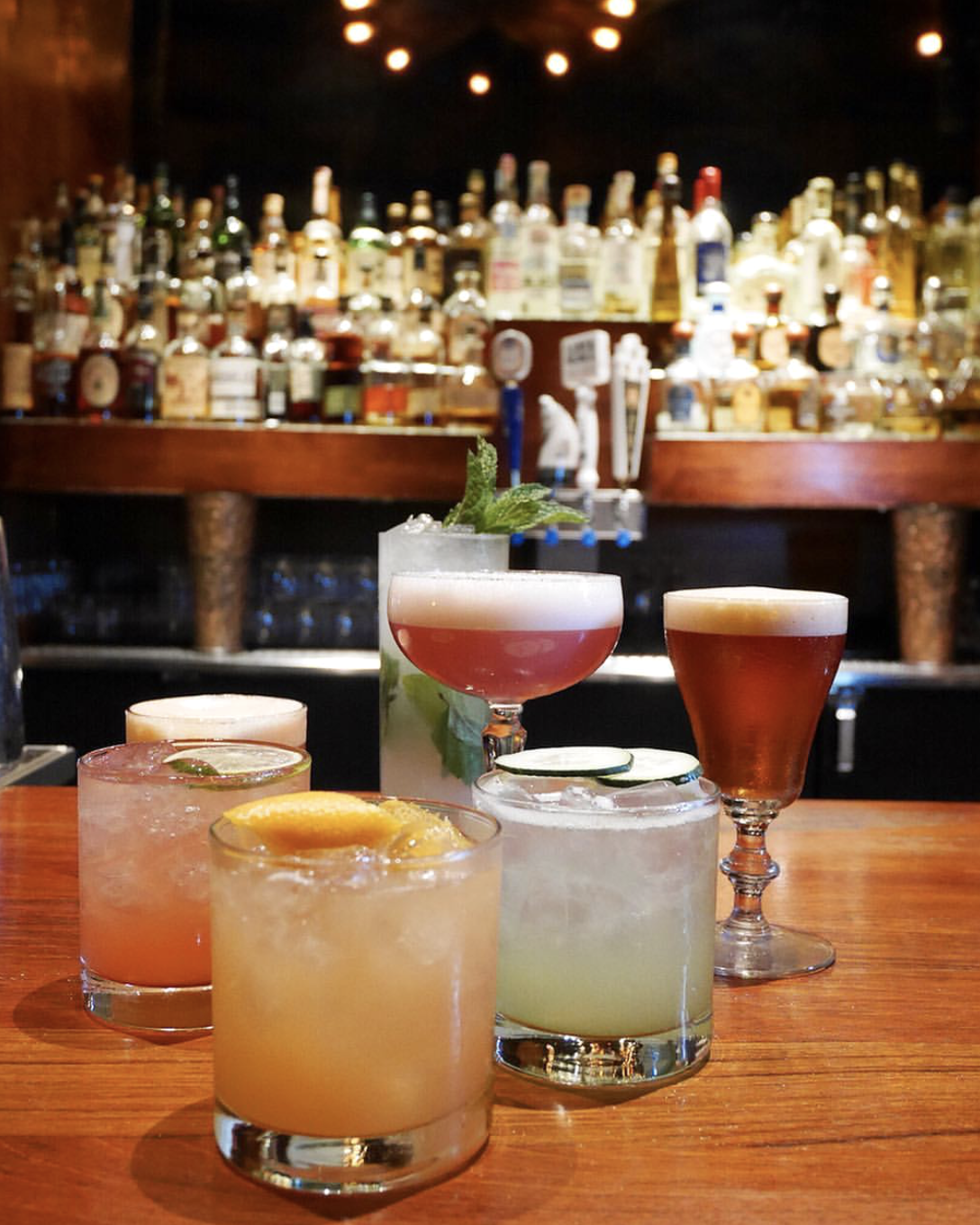 The Grill on the Alley
Rated as one of Los Angeles top 101 Best Restaurants by acclaimed food critic Jonathon Gold, The Grill on the Alley is also one of Beverly Hills' most iconic restaurants. Indulge on cocktails, wines by the glass, select beers and $2.50 oyster hour Monday through Saturday from 4-7 p.m. The Grills' happy hour starts at $10 with seared rare ahi tacos or for $2 more, enjoy a jumbo prawn shrimp cocktail. What's not to love?!
9650 Dayton Way, Beverly Hills.
Cecconis
This WeHo Italian restaurant has long been a favourite amongst the locals to people watch and be part of 'a scene', but oddly enough, the place feels fun rather than uptight. Regulars keep coming back for the food, service and fabulous Happy Hour. Tuesday through Saturday from 3pm-6pm. Food & Drinks $3-$6-$9 - hard to beat!
8764 Melrose Avenue, Los Angeles
Venice Beach Wines
Often the wine on offer during happy hour just isn't up to standard, but thankfully this is not the case at this beachside neighbourhood wine bar in Venice Beach. You may battle for a spot at this 35-seeter bar, but it's worth it. Serving boutique wine from around the world and some 30 craft beers - it's worth the wait. Happy hour Mon thru Fri. 3 - 6 p.m
529 Rose Ave, Venice.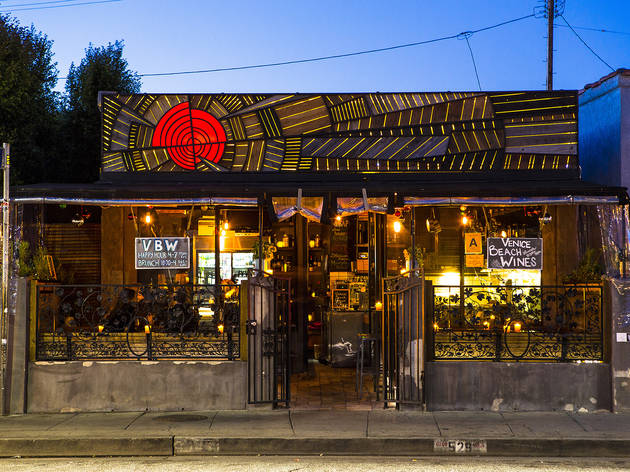 Las Perlas
This Spring Street mainstay claims to be the first mezcal bar in the United States, and can be credited with bringing countless novices around to the glory that is mezcal with it's excellent cocktails. Weeknights from 5-8 p.m and weekends 1-8 p.m offer $5 cocktails such as margaritas, palomas, Mexican mules as well as discounted small plates.
107 East 6th Street, Los Angeles (Downtown)