New York City's Best Aussie Cafés
Whether you're an Australian living in New York or you're only visiting for a few days, sometimes all you want is a quality Flat White with some good old Vegemite toast. 10 years ago, finding Australian coffee and food was next to impossible for those who ventured over to the 'Land of the Free', but these days, Aussies are practically taking over. We've rounded up our favourite Aussie spots across Manhattan and Brooklyn to make sure that even when you're on the other side of the world, you're never far from a slice of banana bread and some smashed avo on toast.
locations across manhattan & brooklyn
Influenced by the cult-like coffee culture of Melbourne, former AFL footballer Nick Stone has built a 20-café empire with his famous 'Avocado Smash' and delicious Australian coffee. You'll find Vegemite on the breakfast menu and sausage rolls on the Happy Hour menu, and if that isn't enough, you're sure to be satisfied by the expertly poured cups of Aussie coffee.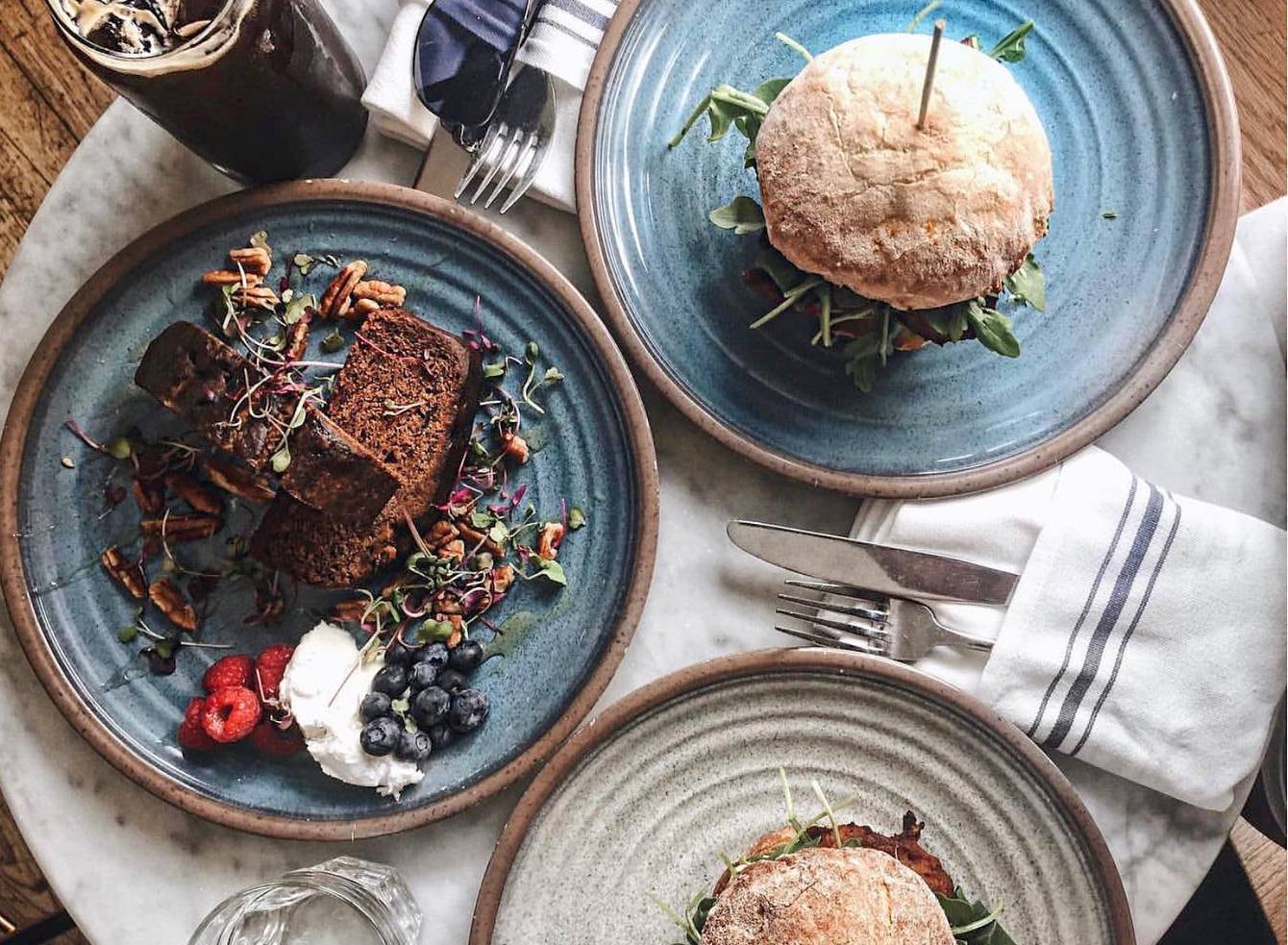 219 Mulberry Street, SoHo & 442 3rd avenue, kips bay
A favourite among the cool kids, Ruby's prides itself on using fresh local produce balanced with Australian culinary influences to provide a relaxed yet uniquely Aussie atmosphere. Open for breakfast, lunch and dinner, Ruby's SoHo location makes a great pit-stop for those shopping up a storm in the neighbouring boutiques.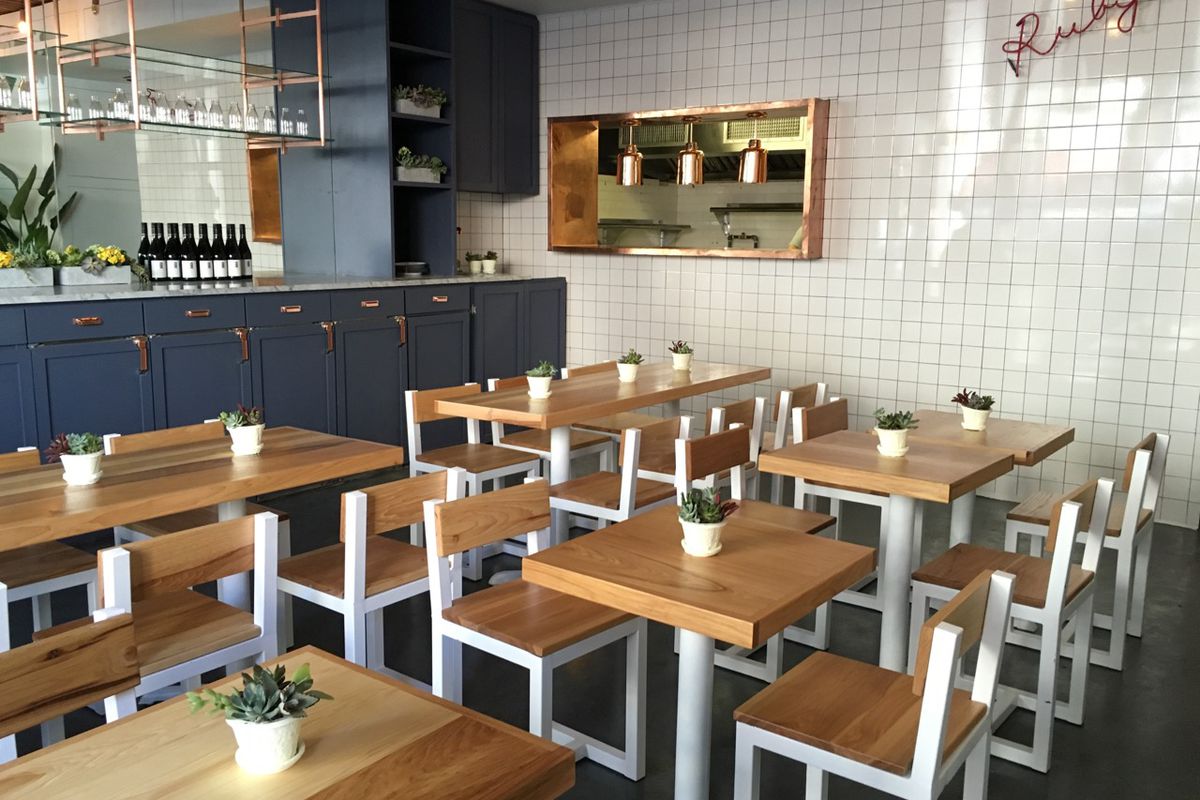 162 Avenue A, east village
A hidden gem just north of Tompkins Square Park on Avenue A, Flinders Lane takes equal parts East Village grit and Melbourne laneway swank and makes one trendy hangout for people who love excellent coffee and good food.
Tip: For those on the move, grab a takeaway coffee from Flinders Lane's takeaway window, then grab a bagel from Tompkins Square Bagels directly across the street. Stroll down to a bench in Tompkins Square Park, and enjoy.
85 Orchard Street, Lower East Side
Nestled deep in the guts of the trendy Lower East Side, this popular Australian-American all-day café/restaurant is known for their creative cocktails, a variety of small plates, and buzzing atmosphere.
232 Metropolitan Ave, Brooklyn
Specialising in espresso-based coffee, Sweatshop is a hub for freelancers and creatives alike. On any given day you'll find young Aussies working away behind their laptops at one of the communal tables, but don't let this stop you from taking a seat and soaking up the Brooklyn vibe.
164 Mott Street, Little Italy & 251 Church Street, TriBeCa
An Aussie favorite, Two Hands always seems to be packed full, no matter what time you get there. The coffee will remind you of home and the Açai bowl will keep you fueled for a full day of NYC escapades.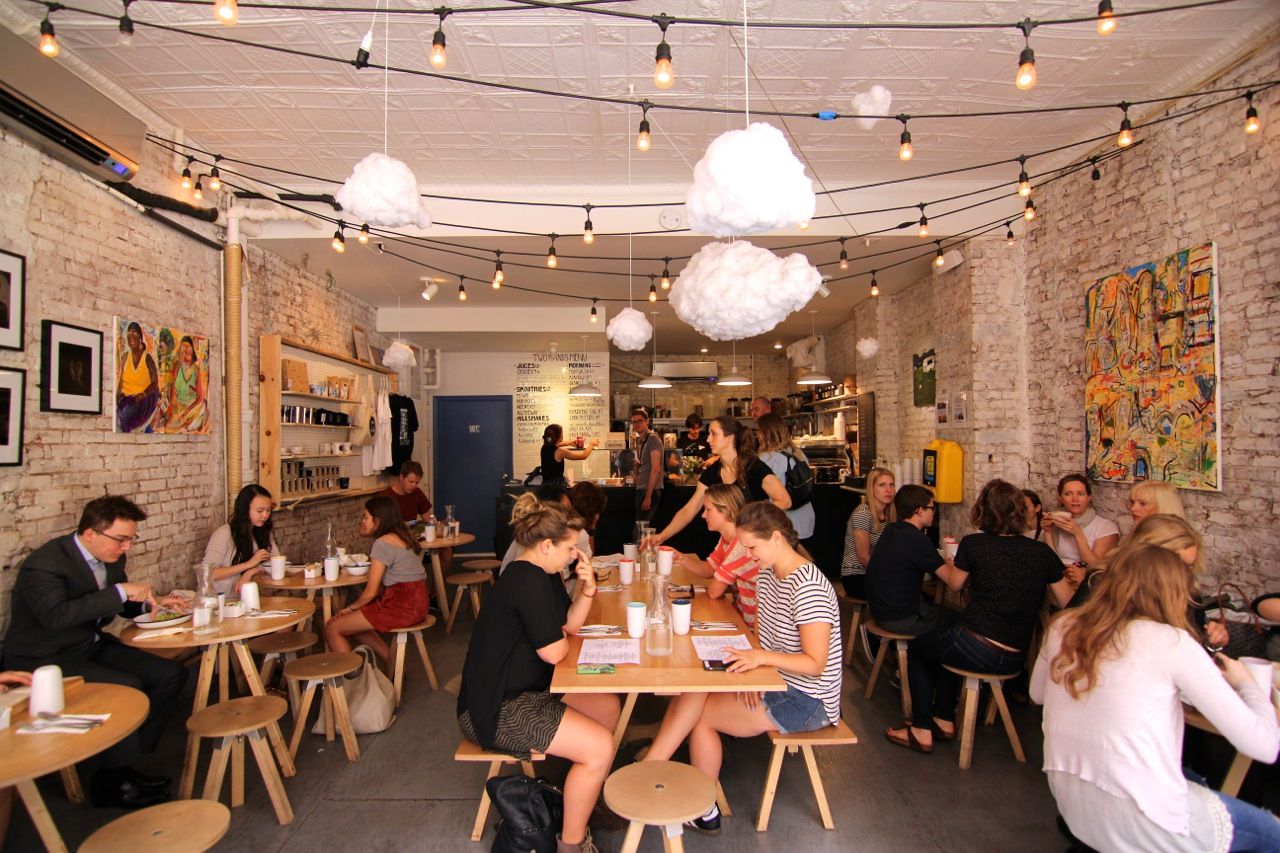 643 Broadway, NoHo
All that New York pizza got you feeling like you need a dose of something healthy? Coco & Cru has you covered, with an all-day breakfast menu that includes a delicious Green Bowl, Avocado Toast and other wholesome Aussie classics. Alternatively, visit for 'Witching Hour' between 3-7pm for $6 Aperol Spritzes and $7 Margaritas... you beauty!
169 Sullivan St, greenwich village
Smack bang in the heart of all the action of Greenwich Village, Banter's location makes it the ideal breakfast spot before you kick off a busy day exploring downtown Manhattan. A cozy yet cool cafe with a patio, Banter's food is healthy, delicious, and uniquely Australian.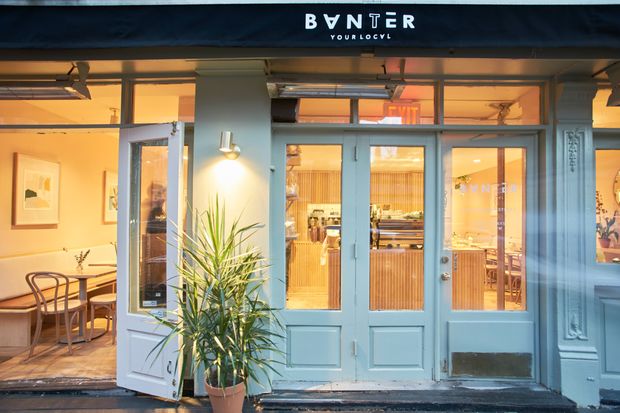 667 Lexington Avenue, Midtown East
For those staying in the Midtown East area (sorry, but why would you?), Little Collins is a shining beacon of quality food and even better coffee, because let's face it, there's not a great deal of other notable breakfast or lunch options nearby. One of the original Aussie cafés to land in NYC, Little Collins has remained a favourite to Australians and New Yorkers alike, and is well worth a visit if you're in the area.
locations across manhattan & brooklyn
Celebrated by New Yorkers for their rich and intense coffee, this well-known Australian classic coffee roaster's success has seen them set up shop across Manhattan and Brooklyn. Drop in to the Flatiron outpost for a takeaway cup and a pastry before heading up Broadway to relax in Madison Square Park.