The Top 5 Bakeries For Your Dough in Sydney
Looking for the best bread to make your morning avocado on toast? The team at Mosman Nomad have eaten our way through Sydney to bring you a list of bakeries you 'knead' to visit!
IGGY'S BREAD
The best sourdough in Sydney in our opinion - super crusty and crispy on the outside, delicious and soft on the inside. Be prepared to stand in line at their Bronte headquarters waiting for up to half an hour, or take a tip from the Nomad Team and stock up at Victor Churchill's in Woollahra or from the Earth Food Store in Bondi Beach!
SONOMA BAKERY
Each loaf of Sonoma sourdough is handcrafted using organic flour, filtered water and fermented dough. The Sonoma Miche has a distinct smoky flavour with a dark caramelised and blistered crust, 36 hours in the making. Be sure to also check out Sonoma's three Mueslis, all roasted using the finest nuts, grains, seeds and dried fruit.
BOURKE STREET BAKERY
Quality Organic Sourdough in flavours such as hazelnut and raisin, soy and linseed, fig and cranberry and potato and rosemary... what's not to love?! It's also worth noting that Bourke Street Bakery make some of the best pies and sausage rolls in the business.
SAN ANTONIO SOURDOUGH BAKERY ON BURTON
A tiny bakery tucked away on a side street in Kirribilli attracts locals with the display of crusty loaves all made fresh daily on the premises. It's not only the bread that draws the crowds, the pastries, muffins and ready made sandwiches are perfect for those on the run.
INFINITY BAKERY
With three locations in Sydney, each with close to a dozen different sourdoughs, traditional loaves, cakes and pastries, it's easy to see why Infinity Sourdough has such a loyal cliental city-wide. Infinity also serve up excellent Little Marionette coffee!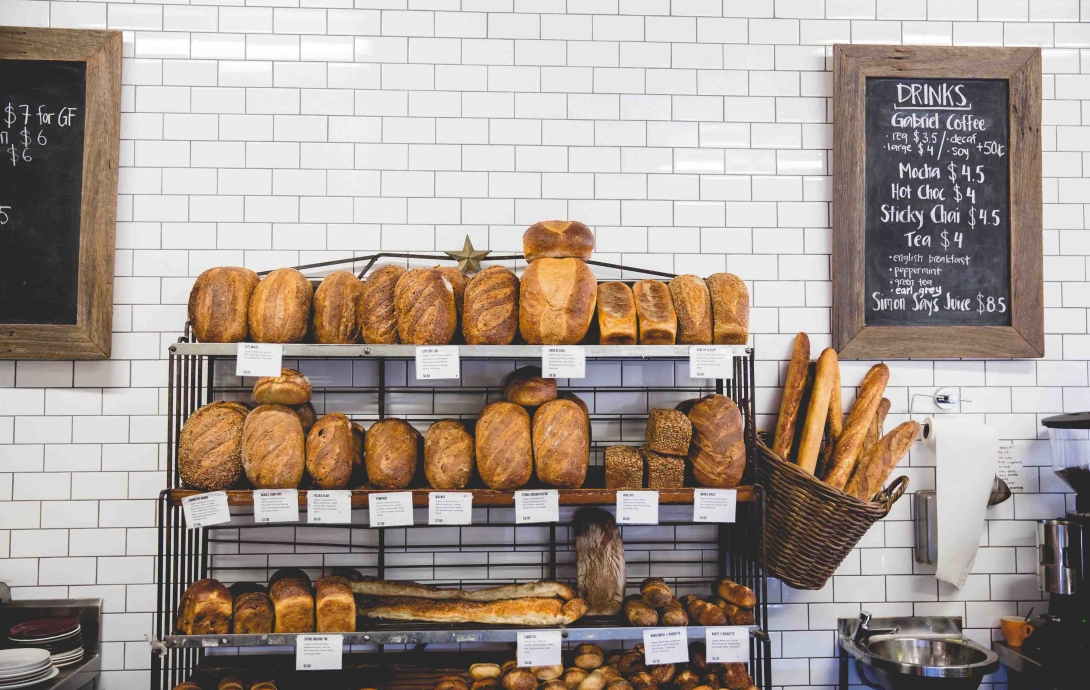 HONoRABLE MENTION - BROOKLYN BOY BAGELS
Not a bakery as such, but for those seeking "real-deal" New York style bagels without trekking it to Brooklyn, you can head to the Brooklyn Boy warehouse in Marrickville or pick them up from most of the Farmers Markets around Sydney or place an order online.