Insider's Guide to Margaret River, Western Australia
Found in Western Australia's premium wine region, Margaret River is the place for indulging many passions. It's the only wine region in Australia where you can hop from award-winning wineries and restaurants to stunning beaches, tall timber forests, world-class surf breaks and ancient caves. Just two and a half hours from Perth by road, it's the perfect place to spend some time away.
WHERE TO STAY
Nestled on the white sands of Bunker Bay, the 5-star Pullman Bunker Bay Resort offers bungalow-style villas in contemporary Australian architectural style. This luxurious resort features an outdoor infinity pool, restaurant, fitness centre, tennis courts and the award winning Vie Spa.
A few short steps along beautiful Bunker Bay Beach, you will find Bunkers Beach House. With commanding views of the beach and wonderful food, this is the perfect place for a hearty breakfast prior to tackling the walking trails that connect Bunker Bay with the Cape Naturaliste lighthouse.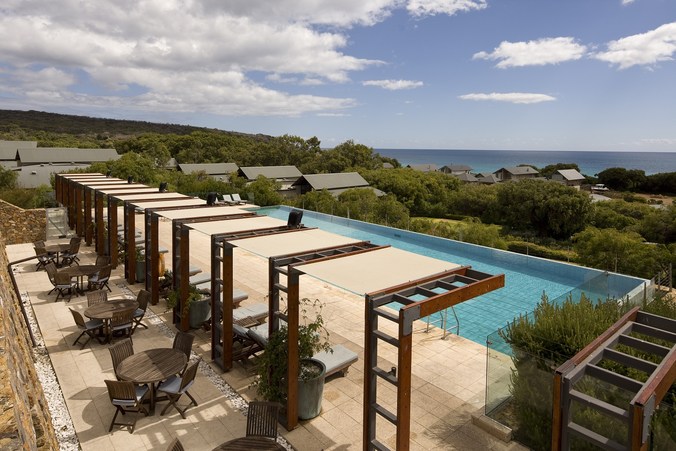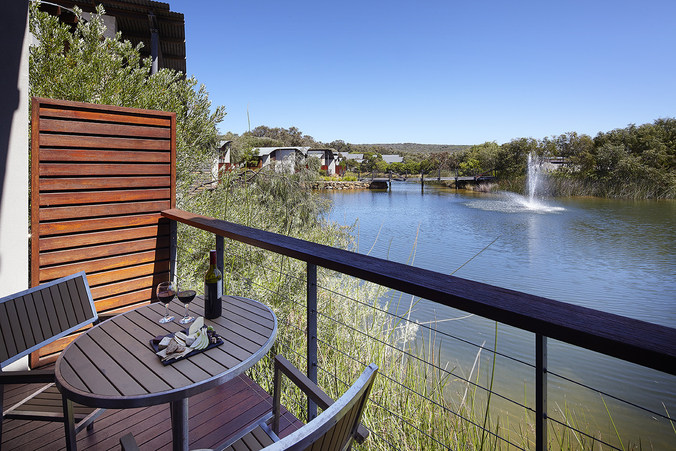 WHAT TO DO
Caves
Margaret River isn't all water, wildlife and wine. Discovered in 1899, Ngilgi Cave is a huge cavern of illuminated stalagmites and stalactites and is one of Geographe Bay's most renowned tourist attractions. Book ahead for a thrilling "cave crawl" with a cave expert.
Beaches
Hamelin Bay on the southwest coast is a serene open sandy bay, with friendly stingrays that will swim around you. Smiths Beach is simply beautiful. A long, spacious beach of blindingly white sand and crystal-clear blue water make it one of the most popular beaches in the Margaret River region. Surfers Point is an ideal place to watch some of the best Indian Ocean waves be ridden - or ride them yourself! They're not for the faint hearted though, with waves often over 7 metres!
Wineries
Along a ridge that reaches for 136 kilometres between two Capes, Leeuwin to the south and Naturaliste in the north, this region has more than 200 vineyards producing some of Australia's finest wine. Meandering from cellar door to cellar door is easy, but no trip to this area is complete without enjoying a long lunch at one of the many vineyards with restaurants.
WHERE TO EAT
Culinary culture plays a key part in what makes The Margaret River tick. If food is any kind of priority when you consider the choice of a holiday region, then the Margaret River is almost certain to deliver the kind of taste sensations that will have as much impact on your memories as its sightseeing and attractions.
The recently opened Yarri in Dunsborough is a "must try" on any trip to the area. After 21 years at Vasse Felix, chef Aaron Carr has joined forces with Snake + Herring Wines co-founders to create a restaurant like no other. Dine in the courtyard under the trees or the dining room, which is busy and vibey without feeling raucous or noisy. For those in the know, nab a seat at the "chef's table" and enjoy watching the masters at work. It's the simple, unpretentious cooking using the finest seasonal, local produce available that's drawing the crowds.
To start, Burnt Pumpkin/ Nori/ Togarashi simply melt in the mouth, and Wood-Grilled Prawns/Burnt Miso Butter/ Saltbush will keep you coming back for more.
The Mains may include Blackwood Valley sirloin with anchovy butter or Hapuka and kale with Shark Bay pipis meuniere. Carr will change the menu constantly depending on what's in season and what he can source from his local suppliers. It's easy to forget to leave room for desert, but if you miss out, that alone is worth coming back for!
Whatever is in season, it is guaranteed that the dishes will be delicious. The Wines from Snake + Herring are outstanding, or you can choose from a frequently updated selection from the local region and beyond.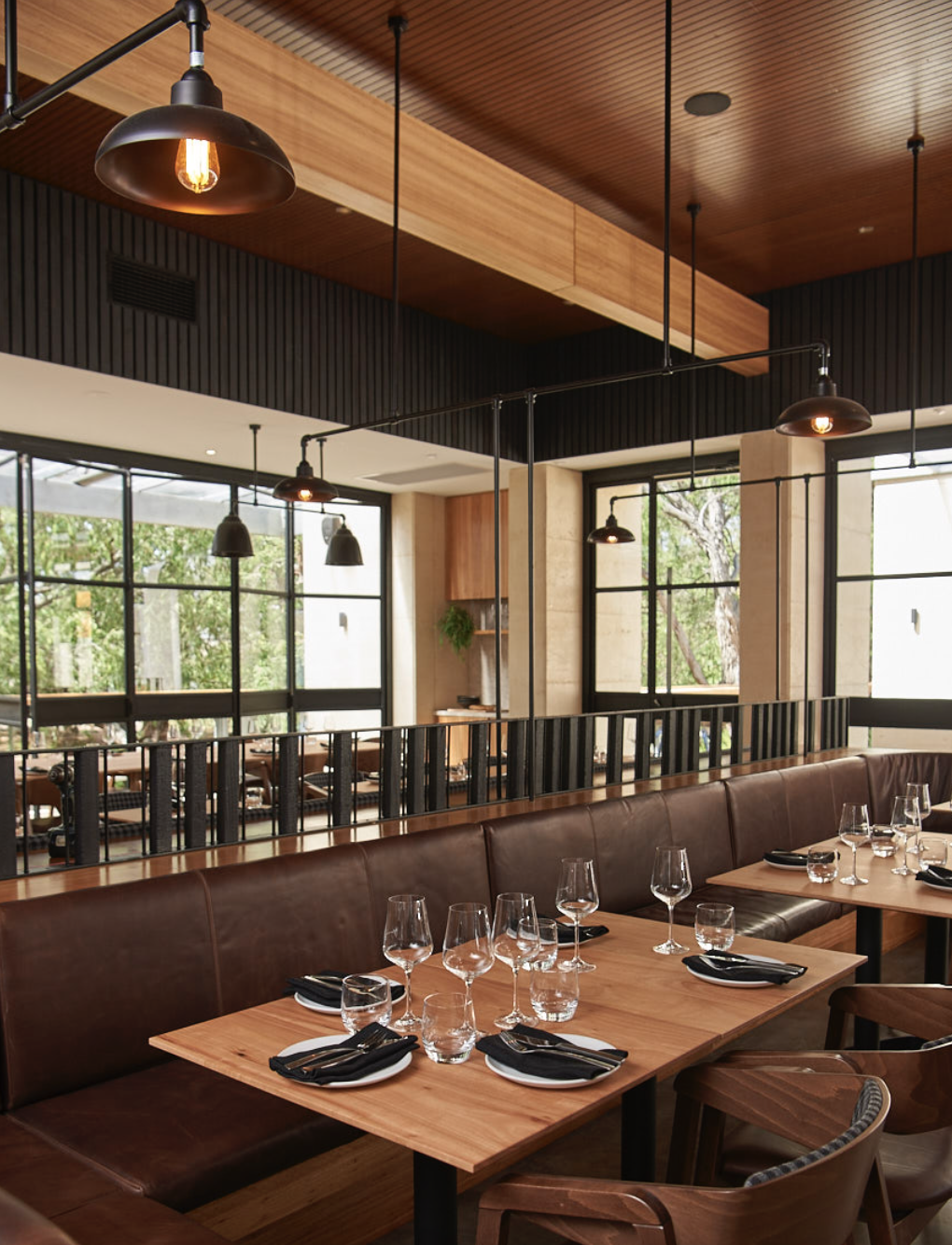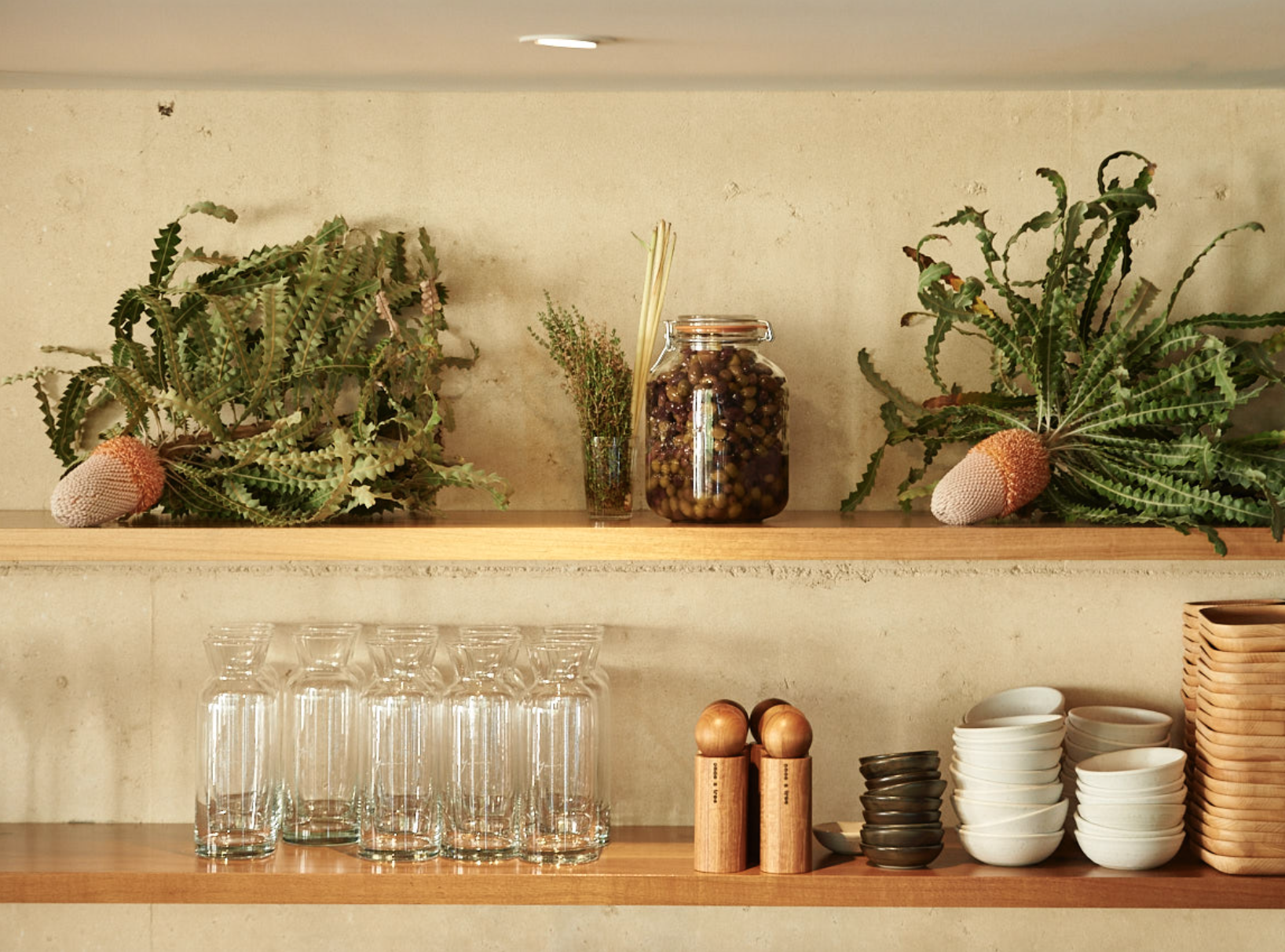 Leeuwin Estate
Celebrating the art of living well, the multi-award winning Leeuwin Restaurant combines fine food and wine in a picturesque setting overlooking a meadow surrounded by a forest of majestic Karri trees.
Utilising a 'Paddock to Plate' philosophy, the Leeuwin restaurant matches seasonal, local delicacies with it's current release wines as well as offering an extensive selection of highly acclaimed museum release 'Art Series' wines. Open daily for lunch and Saturday evenings for dinner, Leeuwin is an absolute must do for any wine lover or serious foodie visiting the area.
Other wineries in the region with restaurants include Vasse Felix, Amelia Park Wines, Cape Vale, Cullen Wines, Xanadu Wines, Voyager Estate, Brookwood Estate... and that's just to name a few!
Last, but not least...
Extend your visit with a few days in Perth. Luxury boutique Perth CBD hotel COMO The Treasury was named the Readers Choice Second Best Hotel in the World, according to leading travel publisher Conde Nast in 2016. Not only does the hotel feature a spa, gym, pool and library and the most elegant rooms in the business, and it's also home to some of the best dining options in Perth.