Our Top 5 Winter Hideouts In New York City
So you've decided you want to experience the best New York has to offer during winter. While locals would call you crazy, tourists and travellers alike continue to flock to the city that never sleeps during its coldest months in the hopes that they might experience the magic of a snowy New York. Truth be told, there's nothing quite as beautiful as New York when it snows!
For those braving the cold this year, we've put together our Top Five Winter Hideouts… because everyone needs a little food and drink after a big day exploring the city!
Supper
156 E 2nd street, east village nyc
We make no exaggerations when we say that if we could, we'd eat at Supper every single night of the week. The menu is broad, exciting yet traditional, and the produce is always fresh and delicious, while the wine list is every wine-lovers' dream. Suffice to say… we have strong feelings towards our beloved Supper. This charming little cash-only East Village institution by legendary Frank Prisinzano makes some of the best Italian food outside of Italy, plus it's hard to resist the cosy brick-walled interior when it's near freezing outside. Whether you're settling in for a long brunch (which features 3 for 1 brunch drinks, BY THE WAY) or making a night of it will a full feast, Supper is by far one of our favourite places to escape the cold and fill our bellies.
Lobby Bar at The Ludlow Hotel
180 ludlow street, lower east side nyc
There's nothing quite like snuggling up in front of a roaring open fire with your nearest and dearest while the weather outside dips below zero. The Lobby Bar at the trendy Ludlow Hotel is everything you could want from a winter hideout spot; it's dark, it's warm, the drinks are strong, the waitstaff friendly and the atmosphere is ambient and moody. Bonus points to you if you've decided to stay at the hotel itself: check out our review here.
The Spotted Pig
314 w 11th street, west village nyc
On a mission to find New York's best burger? You might have just found it. The Spotted Pig is a West Village icon; a gastropub known for it's hearty European-inspired menu and celebrity clientele.
Nomad's Tip: Get there early, or be prepared to wait - the restaurant does not take reservations.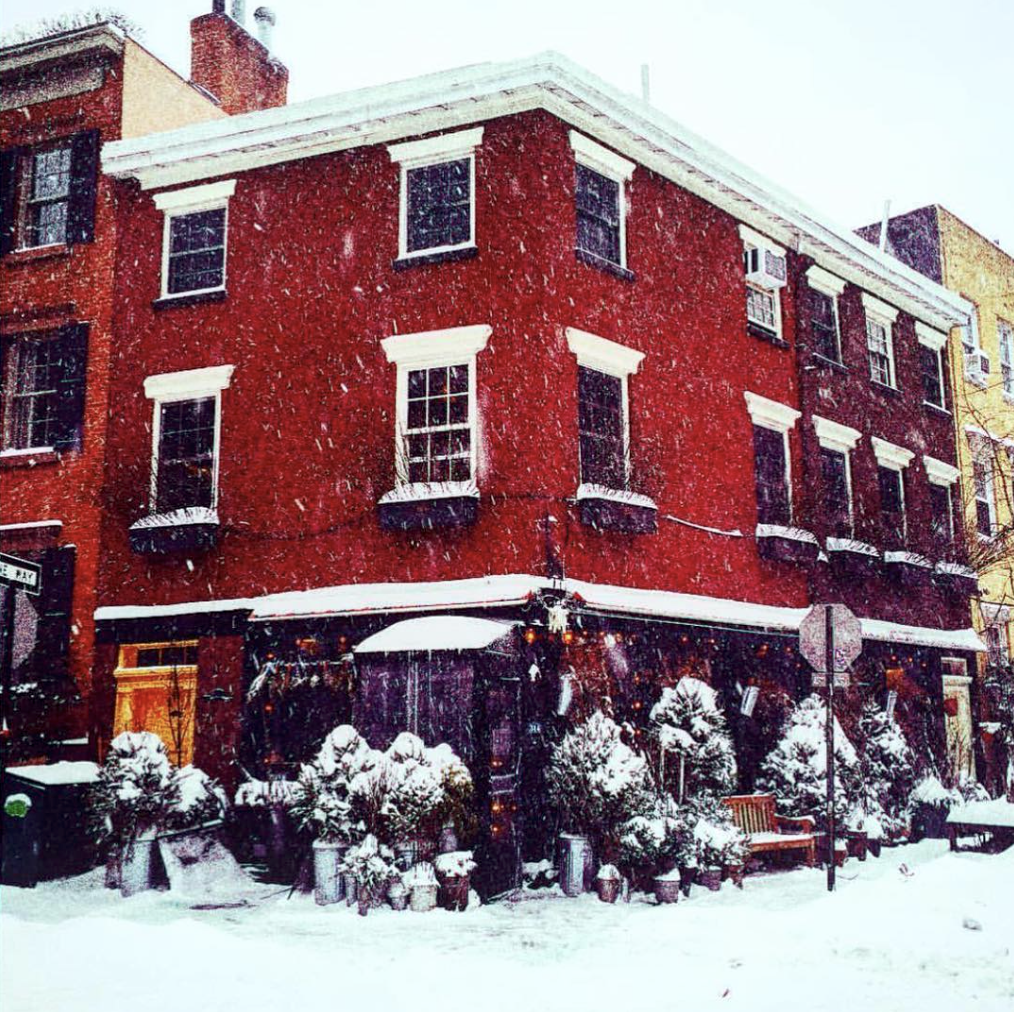 The Polo Bar
1 e 55th street, midtown nyc
If there's one thing Ralph Lauren is good at, it's creating a classic all-American aesthetic, whether it be in his Spring-Summer collections or in his family of high-end culinary destinations. The Polo Bar's seasonal menu is inspired by Ralph Lauren's personal favorites, so you can expect perfectly executed American classics such as crispy kale salad and crabcakes to corned beef sandwich, steaks, and of course, the signature Polo Bar Burger. What better way is there to relax after a day of shopping up a storm on 5th Avenue?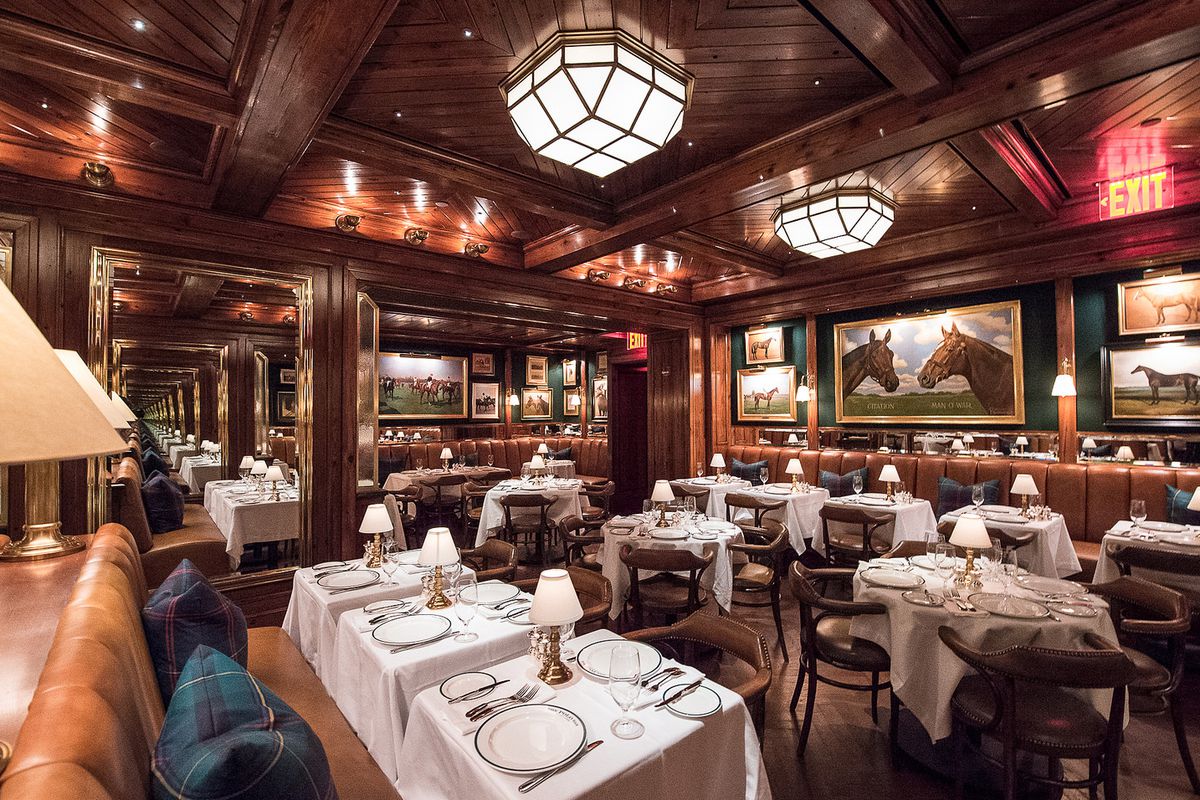 The City Bakery
3 w 18th street, flatiron district nyc
Ever wondered where you might find New York City's best hot chocolate? Look no further than The City Bakery. Famous for their sweet treats and even sweeter hot beverages, this little gem is a long time favourite of New Yorkers for a reason. Whether you're there for the massive salad bar or you're just in the market for one of their famous chocolate chip cookies or pretzel croissants, this two-story café makes the perfect winter pitstop during a day out in the city.