The Top 5 Happy Hour Spots in NYC's East Village and Lower East Side
When it comes to choosing a favourite happy hour spot in New York City, the sheer variety can make it difficult to settle on just one. It seems on every corner there's a bar or restaurant offering specials on frosé, spritzes, cosmos and frozen marg's (a drink so special, it's been dubbed with it's own special nickname by the crew at Mosman Nomad). This celebration and respect for 'happy hour' is one of the many reasons why NYC is one of my favourite cities in the world.
And so, rather than choosing our top 5 happy hours across the whole city, we'll be narrowing it down by neighbourhoods. Yes, it certainly is a tough job trying ALL the best cocktails in New York, but when there's hard work to be done, we don't shy away!
To kick things off, here are our top 5 favourite happy hours in Manhattan's East Village and Lower East Side...
The Garret
206 Avenue A (Between 12th & 13th Street), East Village
The Garret is the kind of place you'd walk straight past if you didn't know it was there; the small, unmarked doorway leaves no signs of the popular East Village hangout inside. Once you're through the doorway however, what you're met with could almost be an upscale New York apartment, complete with a mother-of-pearl wall and silver velvet furniture. A must-try spot for any interior design enthusiasts.
Happy hour runs from Monday - Friday until 7pm, with $7 sours and fizzes and $4 Mexicali beer.
P.S: After happy hour, make like a local and walk straight to the back of the bar, where you'll find an unmarked door with a doorbell. Behind this door awaits one of NYC's best kept secrets, Dinnertable - a hidden 20-seat restaurant that only takes parties of 4 or less.
Hotel Chantelle
92 Ludlow Street, Lower East Side
It's a warm summer evening in downtown Manhattan, and a cocktail and some oysters would go down a treat. So where do you go? The Hotel Chantelle rooftop of course! Inspired by a Parisian garden, the charming rooftop overlooking the East River is complete with lamp posts, park benches and floral arrangements to match.
Happy hour runs from 5 - 7pm Monday to Friday, and includes $7 speciality cocktails, 1/2 price selected wines, $4 beers, $7 small plates and $1 Oysters. Our tip: Get there early to secure a seat.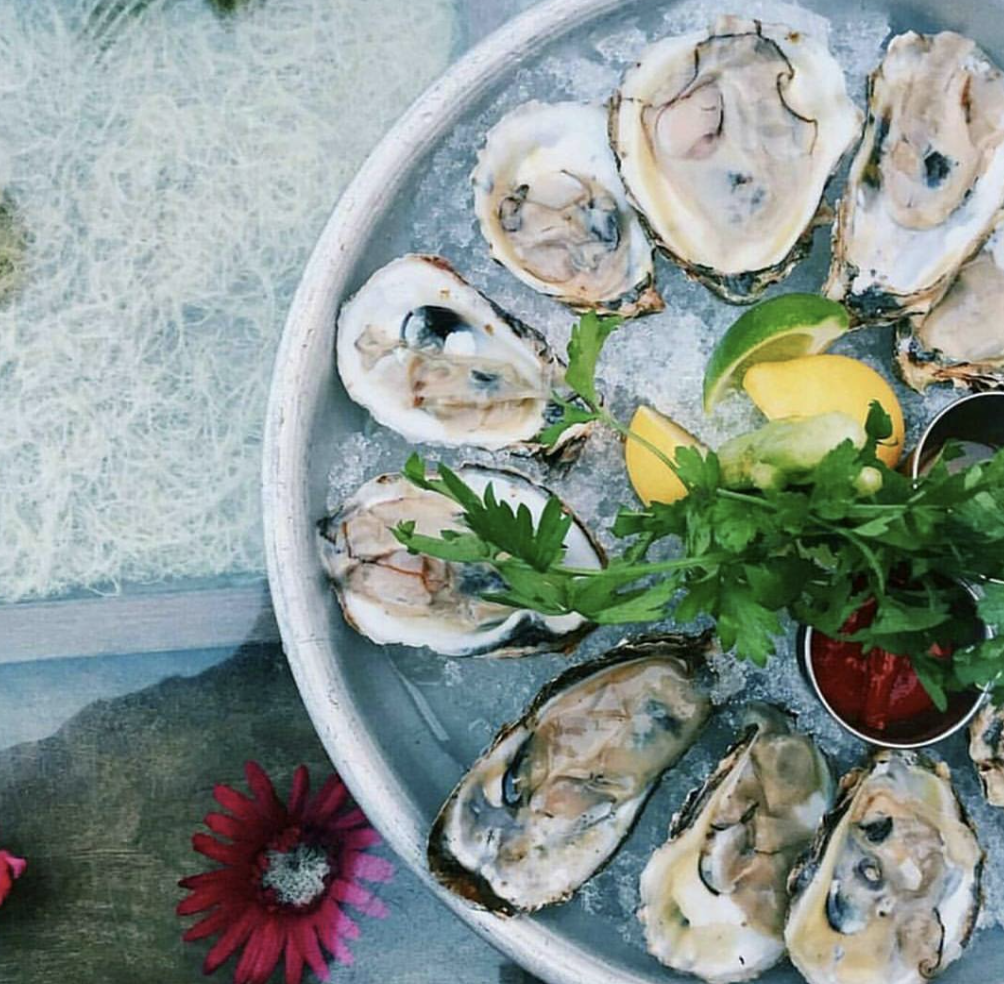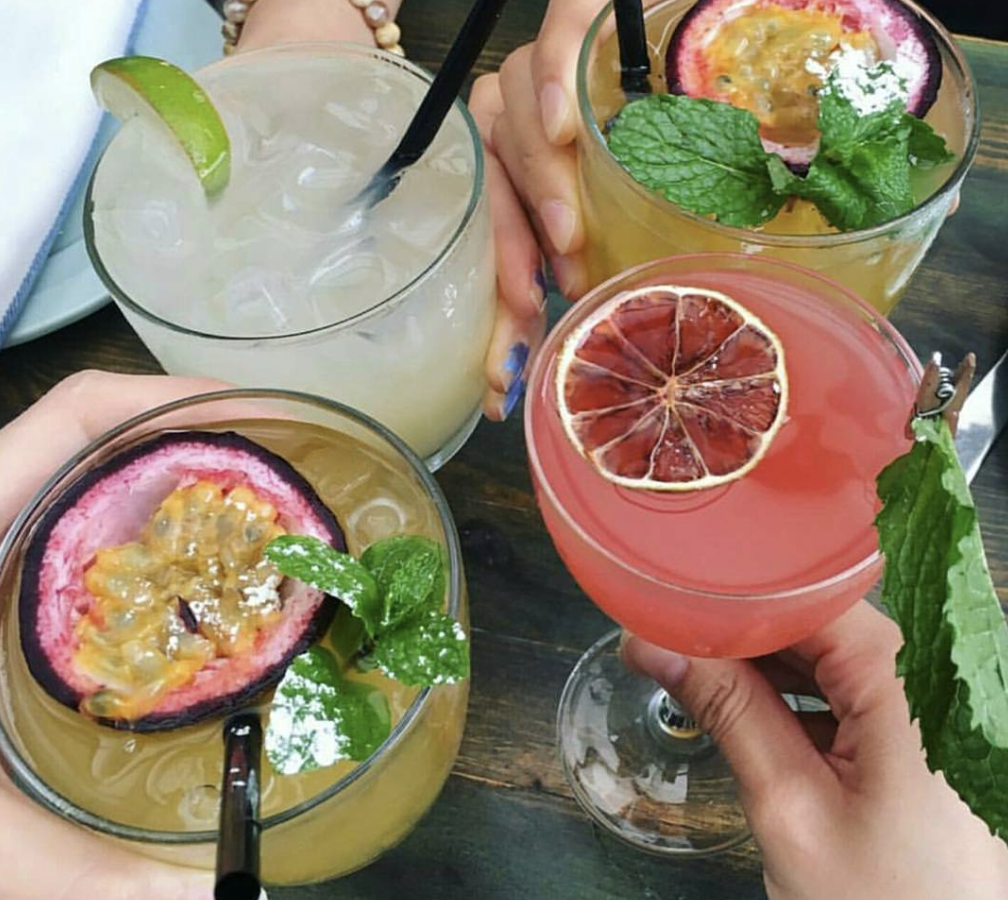 Fonda
40 Avenue B, East Village
Disclaimer: Fonda is actually an upscale Mexican restaurant, not a bar. Nonetheless, this does not take away from the fact that the restaurant makes some of the best frozen margaritas in the neighbourhood.
Arrive early for their signature $7 Happy Hour Rosalita - a frozen hibiscus margarita made with Milagro blanco tequila, hibiscus, orange liqueur, lime juice and a hibiscus rim. Summer in a glass.
P.S. Don't forget to order some of Fonda's famous guacamole, which is made to order from scratch.
Bibi
211 East 4th Street (Between Ave A & B)
Bibi is a hidden gem of the East Village. Laid-back, warm and quintessentially New York, this little wine bar is a great spot for date-night or a night out with the girls. Tucked away on quiet 4th Street, in the heart of the East Village, you can be guaranteed that there won't be a tourist in sight.
Happy hour runs daily, until 8pm. Get $22 bottles of wine, $7 glasses and delicious $5 bites (tip: try a mix of the bar bites, including the bruschetta and pigs in a blanket).
Verlaine
110 Rivington Street, Lower East Side
When a New York City bar offers a happy hour running from 5 - 10pm, 7 days a week, we make it our business to investigate their offerings. Verlaine has become a landmark of the Lower East Side, and has been serving their famous Hanoi Lychee Martinis since they first opened their doors in 2001. Its moody red interior paired with its sky high ceilings make Verlaine the perfect late night hideout to grab some Asian tapas plates and a lychee martini (or three).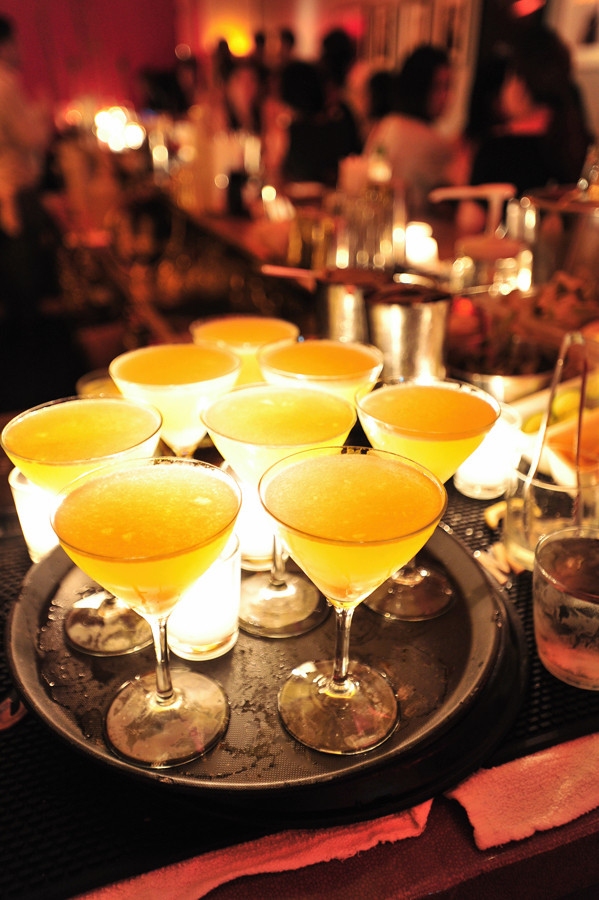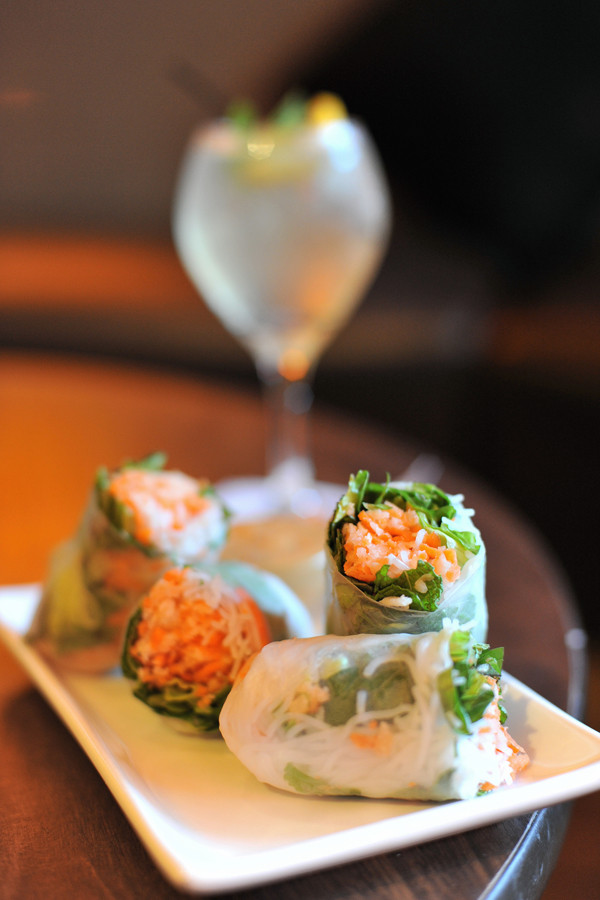 OTHER POSTS YOU MIGHT LIKE