Finding The Best Coffee In New York City
Ten years ago, good coffee in New York City was little more than an urban myth, and a lot of Australians who haven't been back to the city recently still hold the view that you're better off getting your caffeine hit from a can of coke rather than risking having an 'American' coffee. The good news is, times have changed, and now more than ever there are growing numbers of Aussie businesses setting up shop in NYC.
We've done the legwork for you and found the best coffee from across the city. Yes, most of the cafés on this list are Australian, simply because Aussie coffee is genuinely some of the best in the world, but we've also sourced some seriously good American café haunts that are well worth the visit.
Locations across Manhattan
If you appreciate good coffee, do not come to New York without visiting a Bluestone Lane. There are now locations across the city (as well as recently opened outposts in Philadelphia and San Francisco), but I'd suggest either visiting their flagship Greenwich Avenue location or their beautiful church location on the Upper East Side for the full experience. The menu at each café varies, but one common favorite is the avocado smash. If you haven't had it before, get on it. Add a poached egg and a side of bacon. Alternatively go for the brekkie board, which features a mini avo-smash and a bowl of their house-made gluten free granola. The baristas really pride themselves on their latte art, so order a flat white or a latte and let them show off their skills.
Locations across Manhattan and Brooklyn
Tip: Kill two birds with one stone and visit the Highline kiosk location for a quick break during your obligatory stroll up NYC's famed railroad park.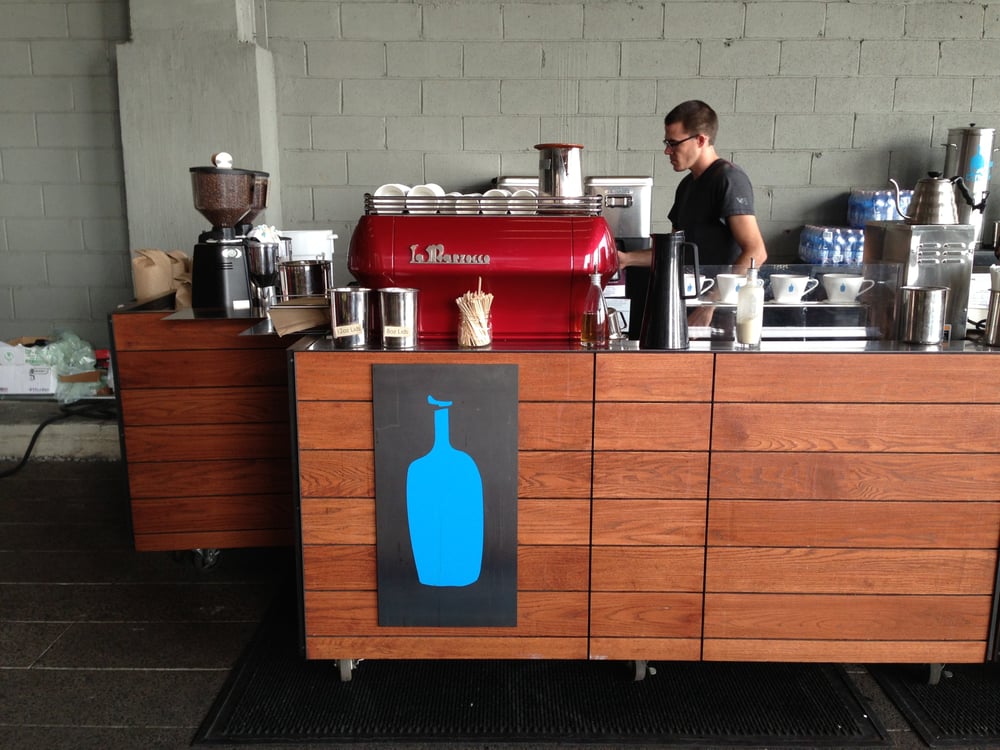 Locations across Manhattan and Brooklyn
Connected to the Strand Bookshop in the Flatiron District is a Toby's Estate espresso bar stocked with beautiful pastries. There are literally only four seats in this tiny café, so it's best to get your flat white and blueberry cornflake muffin to-go and head for the benches of Madison Square Park to relax in front of the iconic Flatiron building.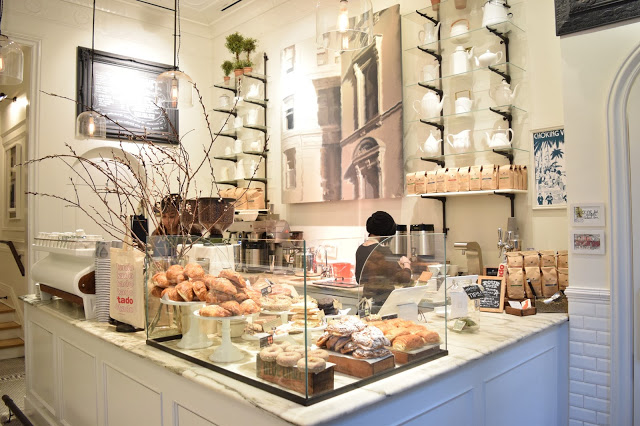 164 Mott Street, Little Italy, & 251 Church Street, TriBeCa
An Aussie favorite, Two Hands always seems to be packed full, no matter what time you get there. The coffee will remind you of home and the Açai bowl will keep you fueled for a full day of NYC escapades.
Pro Tip: Allow time to wait for a table.
Locations across Manhattan
Known for: their iced coffee. Visit Birch at Flatiron for a pitstop after a morning of strolling through SoHo, NoLita and NoHo.
80 Spring Street, SoHo
Tip: This one is definitely a sit-in experience. Take 30 minutes out of your shopping time in SoHo and sit back in Balthazar's Parisian belle-epoque brasserie and flick through a copy of the New York Times - there's something about this restaurant that instantly makes you feel like one of the jeunesse dorée. Suck up the USD$6.50 price tag and go for the latte in a bowl, and if you're peckish, you simply can't go past their croissant aux amandes - twice baked and crunchy on the outside, and soft with Balthazar's house made frangipan on the inside. The Balthazar croissants are a New York institution. Do it.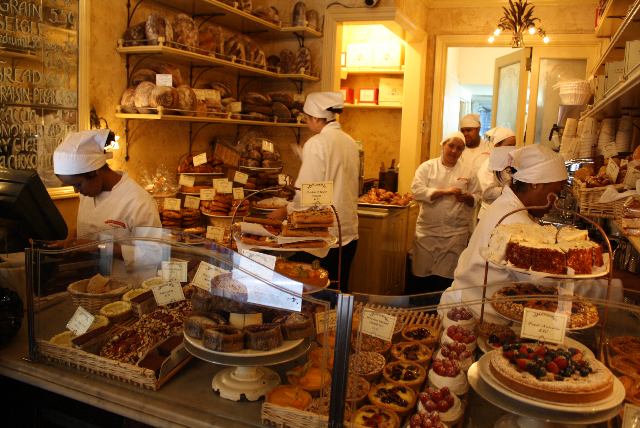 219 Mulberry Street, SoHo, & 442 3rd Avenue, Murray Hill
Make like one of the cool kids and bring your crew to Ruby's for a long brunch. Favored by Australian models during fashion week for coffee and brunch hits, Ruby's has been serving Aussies in NYC a taste of home since 2003. Tip: get there when it opens at 9:00am or you'll find yourself waiting for a seat. Also, it's cash only.
P.S. A fun fact for any Los Angelinos reading: Ruby's has not only just opened in Santa Monica, but the chain is owned by the same group of Aussies responsible for popular West Hollywood hotspot The Eveligh.
28 Jane Street, West Village
Looking for a real life Central Perk? Grounded, only a few blocks away from where the F.R.I.E.N.D.S gang lived on Grove Street, is a comfy coffeehouse where you can set up shop for the day with everything you'd ever need, including wifi. The tea and coffee menu is huge, so if you're after that 'American spiced pumpkin honey cinnamon latte' without sacrificing the actual quality of the coffee, this is your place. The bagels are also some of the best in the city.
124 Ludlow Street, Lower East Side, & 567 Johnson Avenue, Bushwick
Perfect for takeaways if you're staying around the Lower East Side or visiting Aussie friends who live in Bushwick. There's limited seating, but the coffee is good enough to walk with.
Have we left any of your favorites out? We'd love to hear about your top NYC coffee spots in the comments below!