The Best Places To Start Your Day In & Around Mosman
We all know that breakfast is the most important meal of the day, and here in Mosman we're spoilt for choice with a great range of cafés and kiosks to suit everyone's tastes.
Whether you fancy classic eggs on toast, or a healthy açai bowl, we've chosen some local favourites to help you navigate the best breakfasts around.
2 The Esplanade, Balmoral Beach
A great view is what everyone's after in Balmoral, and you're guaranteed to get it at The Boathouse. A top contender on the Mosman breakfast scene serves up excellent coffee and food. Displays of fresh fruit and flowers greet you on arrival, which all add to the beauty of this charming café. The Boathouse fits in perfectly with the relaxed yet sophisticated setting of Balmoral Beach.
Order the Avocado and Tomato toast with feta and fresh basil and feel satisfied for the day. Feeling healthy? Try the Whale Beach Muesli with fresh fruit and yoghurt.
Tables are a scarcity when the café is busy, which is most of the time! Pro tip: get a friend to go and scout for a table while you line up and order!
P.S. Balmoral Boatshead (adjoining the Boathouse) offers boats and paddle boards for hire, perfect for burning off a long lazy breakfast!
2 Awaba Street, Mosman
Formerly Awaba Café, The Beach House is now run by the GPO Collection which includes Prime, Intermezzo and GPO Cheese & Wine Room.
The contemporary interior features an open front making the most of the sea breezes and waterfront views. The breakfast menu is extensive and the servings doesn't skimp on size.
The poached eggs served on rye toast with mashed avocado and balsamic drizzled rocket salad is a satisfying and healthy start to the morning after a dip at Balmoral. If you're just after a quick snack, pop in and grab one of the freshly baked mixed berry muffins - they are the best you will find on the entire foreshore! The coffee is particularly good, made from GPO's signature blend of organic fair-trade Arabica beans. The food is always of a high standard, and this coupled with friendly and efficient service makes the Beach House hard to stroll by.
P.S. Be sure to check out their Lunch and Dinner menu for some of the best fish in Mosman.
185 Avenue Road, Mosman
Avenue Road Café is a Mosman institution. Not only is it one of the only cafés in the area that opens at 6am, it consistently offers friendly service, first class food and exceptional coffee. There is seating both indoors and out, but generally it's a case of just taking a seat where you can find one!
The breakfast menu offers all of your regular favourites together with some 'must try' twists. For a treat, try the 'Halloumi Stack'; stacked with sautéed mushrooms, spinach, tomato relish, avocado, poached egg on soy and linseed toast topped with pistachio dukkah. Couple this dish with one of the delicious designer juices and a turmeric latte and you'll be set for the day.
P.S. Be sure to check the daily specials for one-off creations from the chef.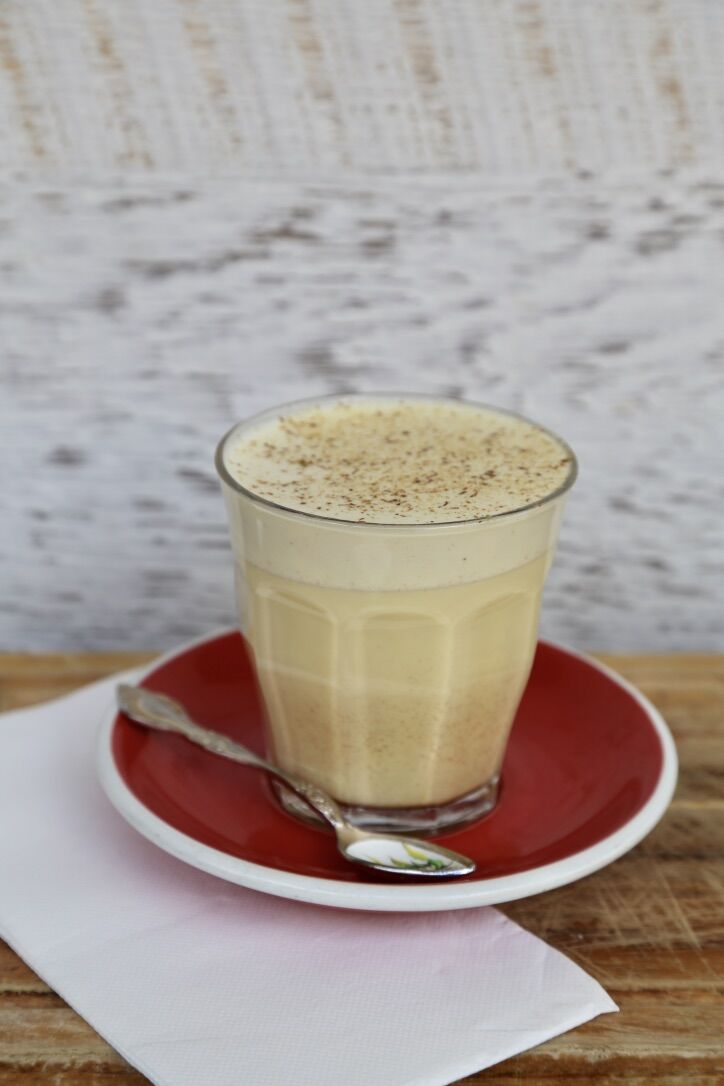 6/611 Military Road, Mosman
This café is a Mosman hidden gem! Located in a pedestrian-only lane, it's the perfect place to come and relax while you enjoy some of the best breakfast fare on offer in Mosman. Joe and his team's scrambled eggs have earned the reputation of being amongst the best on the Lower North Shore. Light as a feather and finished with parmesan cheese, they are a must try.
A wonderful balance of good food, pleasant service and Paul Bassett Coffee, Albion Lane is a winner - if you can find it!
P.S. This is a great place for people in need of outdoor space for either children or dogs - toys and water supplied!
4/707 Military Road, Mosman
Located among one of the busiest stretches of Military Road, patrons of August the Old Place will find themselves miles away from the suburban chaos amongst the superbly kept courtyard and the sounds of classical jazz. The spacious indoor and outdoor seating arrangement offered at August allows a welcome sense of privacy among guests; an increasing rarity in Mosman.
Owned and run by Chef Daesung Moon, former sous chef of Sydney's Sheraton on the Park, and his wife Claire, August's commitment towards a club-like feel to their patron's surroundings is beautifully supported by a breakfast menu that you wouldn't skim over with thoughts of predictability. Personal favourites include the Avocado Tahini Toast and the Roast Pumpkin Bruschetta; both showcasing Chef Moon's creativity and passion for the produce he uses.
Kirribilli Commuter Wharf, 1/2 Holbrook Ave, Kirribilli
If you're willing to wait with hordes of hungry Instagrammers and food lovers from near and far, you'll be rewarded with outstanding food, service and sparkling sea views.
Not only is the most Instagrammed dish on the menu of feast for the eyes (see for yourself below!), it's also one of the most delicious. The 'Celsius Waffles' with summer berries, toasted nuts, peanut butter cream, maple syrup and edible flowers is a MUST try!
Feeling like something different from the usual? How about 'The Benedict' - and it's not what you think...
The Celsius Benedict comes complete with braised lamb, Japanese Yuzu, hollandaise, raw almond dukkah & poached eggs on sourdough. There are also plenty of vegan options and the portion sizes are VERY generous.
The food isn't the only thing that Celsius does well. The coffee is excellent thanks to the Canberra based roaster, ONA Coffee. Too hot for a cappuccino? Try one of the refreshing iced lattes.
P.S. Try and avoid visiting on weekends, as you will definitely have a lengthy wait for a table!
81 Avenue Road, Mosman
Owner and head barista Marce has a passion for coffee, and consistently serves arguably the best coffee in Mosman.
Heirloom Espresso is off the main drag, nestled in the 'local village' of shops on Avenue Road where locals flock. The Pablo & Rusty's coffee is paired with a very reasonably priced, eclectic ALL DAY menu, which includes everybody's favourites and more. Try the Brekky Bun, complete with a fried egg, crispy bacon, Swiss cheese, chives & house made tomato relish on a soft white bun. Fancy something simple? Choose from a selection of perfectly made good old-fashioned toasties.
P.S. Too hot for coffee? The cold brew is exceptional!
200 Pittwater Road, Manly
This wonderfully healthy café focuses on sustainability and wholesome goodness. You can sit back and relax, as this part of Manly is far removed from the mediocre choice of touristy spots you find on the Corso. An added bonus to this café is a beautifully presented organic grocer where you can stock up on all your favourite goodies including freshly baked bread. If a superfood exists that isn't available at Ruby Lane, I would be surprised to hear it!
Take a LONG look at the menu, as this is not your regular breakfast fare. The Real Food Pancakes are made with ground teff (a grain similar to quinoa for those wondering), chia and pumpkin seed meal, then topped with banana, seasonal berries, organic maple syrup, coconut yoghurt and macadamia crumble. Now that's one way to get your attention! Feel like something savoury? Try the Sweet Potato, Kale and Quinoa Hash, served with a poached egg, smashed avo and greens for a light and healthy start to the day.
With a chilled, laid back vibe in Summer, to a cosy relaxed Winter feel, North Manly is blessed!
P.S - Be sure to check out what events and workshops are on offer when you visit. This month is 'Mental Health and Kids Nutrition'
Have you got a favourite breakfast spot that we need to know about? Let us know in the comments below!